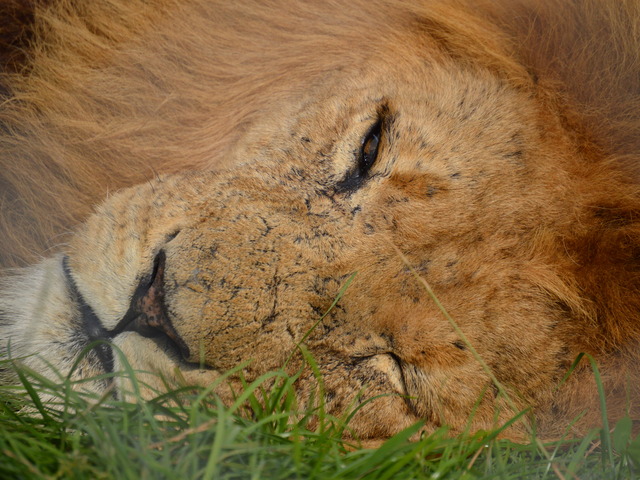 I want to photograph animals, real ones, in the wild, WILD4 photography safari. Trip photographs free to pledger's. Eternal thanks <3
(Alex Craig is a professional pen name, under which all photographic publication will take place, real name Craig Alexander Dingwall)
Hi guys,
I'm an aspiring photographer and adore photographing animals, they're so much cooler than humans; but sadly most of the exotic animals here in the UK are behind a glass screen or a fence and are only accessible from one angle, which greatly impede's my photographing of them.
I know this isn't a great project but a photography safari would be an absolute dream come true. I'm looking at late 2015, or with enough money (and I'll be saving too) August/September 2015.
The dream trip would entail visiting: the Massi Mara during the Wildebeest migration!; the Samburu reserve; Lake Nakuru; and 4 days photographing gorillas in rwanda at the end - in total 19 nights (costing an estimated £12,000 ($19,900))
I'm yet to decide exactly which trip to embark onto - that is very much dependant on the kindness of you, once I know my budget I can make a better decision, there is one trip running in Botswana towards the end of 2016 I'd certainly consider, which will push returns back around 12 months but I promise to make it worth the wait. You'll probably have forgotten all about it then one day boom, here's some free pictures of some mighty cool animals, pick your favourites and you can stick them on your wall :)
If the trips were cancelled there are other companies running similar projects, I will find a way if you can send me :)
FAQ
Have a question? If the info above doesn't help, you can ask the project creator directly.
0
Backers
£0.00

pledged of

£9,500

goal

You selected

Pledge

£5

or more

0 backers

Free digital copy of 5 pictures of choice from the trip photo gallery

Read more

Free digital copy of 5 pictures of choice from the trip photo gallery

You selected

Pledge

£10

or more

0 backers

Free digital copy of 10 pictures of choice from the trip photo gallery

Read more

Free digital copy of 10 pictures of choice from the trip photo gallery

You selected

Pledge

£25

or more

0 backers

Free digital copy of 10 pictures of choice from the trip photo gallery and one free high quality print 11x8 (A4) Also if I'm of any worth by then I'll happily sign it :p

Read more

Free digital copy of 10 pictures of choice from the trip photo gallery and one free high quality print 11x8 (A4) Also if I'm of any worth by then I'll happily sign it :p

Estimated delivery:

Ships anywhere in the world

You selected

Pledge

£75

or more

0 backers

Free digital copy of 30 pictures of choice from the trip photo gallery and one free high quality print 16x11 (A3) and three 11x8 (A4) or two A3 and one A4 Also if I'm of any worth by then I'll happily sign some :p

Read more

Free digital copy of 30 pictures of choice from the trip photo gallery and one free high quality print 16x11 (A3) and three 11x8 (A4) or two A3 and one A4 Also if I'm of any worth by then I'll happily sign some :p

Estimated delivery:

Ships anywhere in the world

You selected

Pledge

£150

or more

0 backers

Free digital copy of 50 photos of choice from the trip photo gallery and three 16x11 (A3) prints and five 11x8 A4 prints or mix and match (10/11 sides of A4 worth printed). Also if I'm of any worth by then I'll happily sign some :p

Read more

Free digital copy of 50 photos of choice from the trip photo gallery and three 16x11 (A3) prints and five 11x8 A4 prints or mix and match (10/11 sides of A4 worth printed). Also if I'm of any worth by then I'll happily sign some :p

Estimated delivery:

Ships anywhere in the world
Funding period
- (44 days)